Nfoshare
Nfoshare is the mini-survey that creates moments of emotional connection in ten seconds or less. I began working with this small startup to build a platform that would track student sentiment throughout a semester and collect valuable insights that could help professors and other faculty reduce the number of dropouts. With such a small team, we were able to constantly experiment and evolve the product.

As the first designer to join this team, I quickly jumped into improving the aesthetics of the interface to make it clearer for understanding and aligning it with current trends so it would be more appealing to the primary user—young college students. It soon became clear, however, that with the product they were offering (a facebook-like feed that was course specific and garnered little interaction from students or faculty) it would be very difficult to gather the clear data needed to analyze a students emotional path over a semester.
Dashboard
This led to the development of the Dashboard layout and the first major overhaul of the interface. This window-filling and completely responsive design made it very easy for a user to set their status with a few clicks and get an idea of how the other students were feeling with just a glance. Professors were given a similar view but with the focus on reflecting the live data so it could be easily used while in class.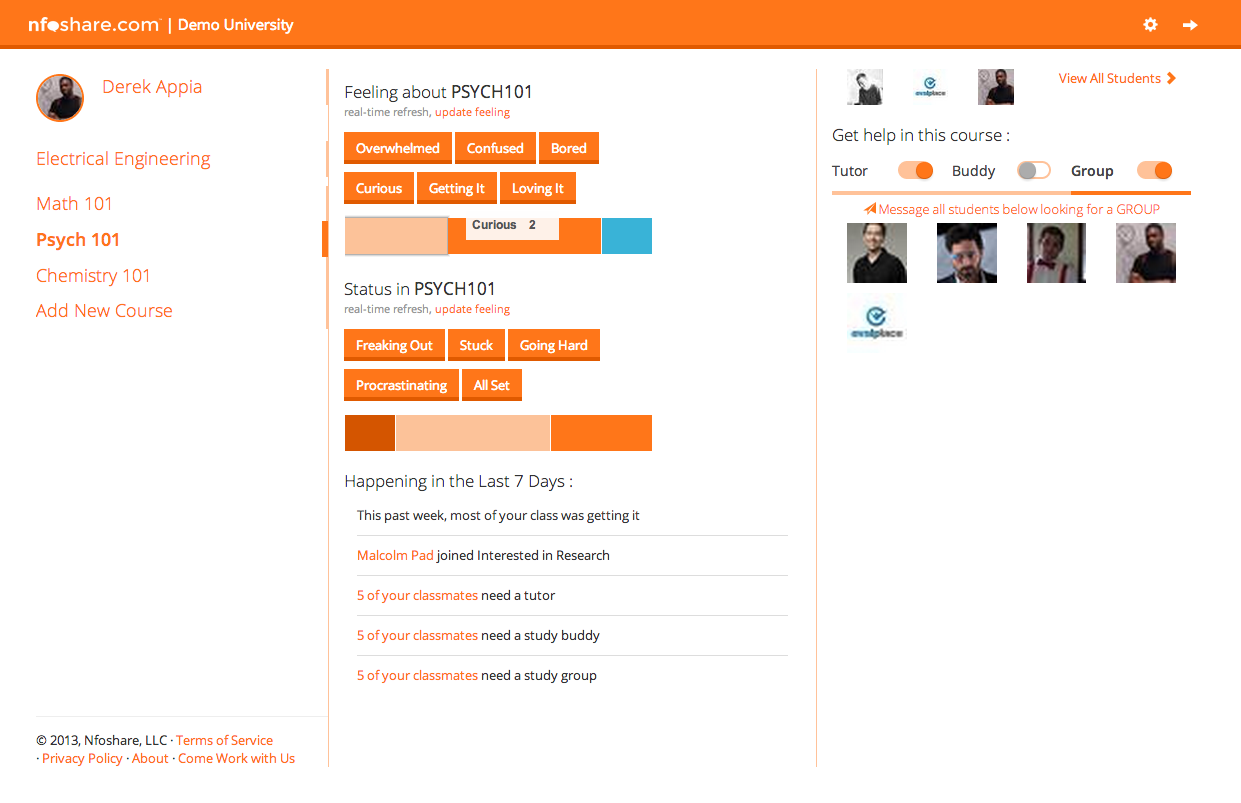 The most dramatic change developed with the same trajectory as the last: simplification. After this initial major update, I visited students on campus to speak with them directly and gather feedback. From quick meetings with about a dozen students, plus email discussions with nearly fifty students total (as well as several professors), a clear picture emerged.
The Dashboard design had given more clarity into how the class was feeling, but the interface offered too many options. Because of all the things a student could do it was making them less willing to interact with the website overall. With the clear cumulation of responses, I believed we should focus solely on an experience that was smooth, painless, and even enjoyable for both the website and direct weekly emails.
Students
Were not willing to click through each course to respond.
Complicated, un-engaging interface—too much to do.
Fails to make significant, emotional connection with peers.
Professors
Majority of interface and options offered dont help professors.
Desire to get measured feedback with direct questions.
General insights are more helpful than short trends.
Streamline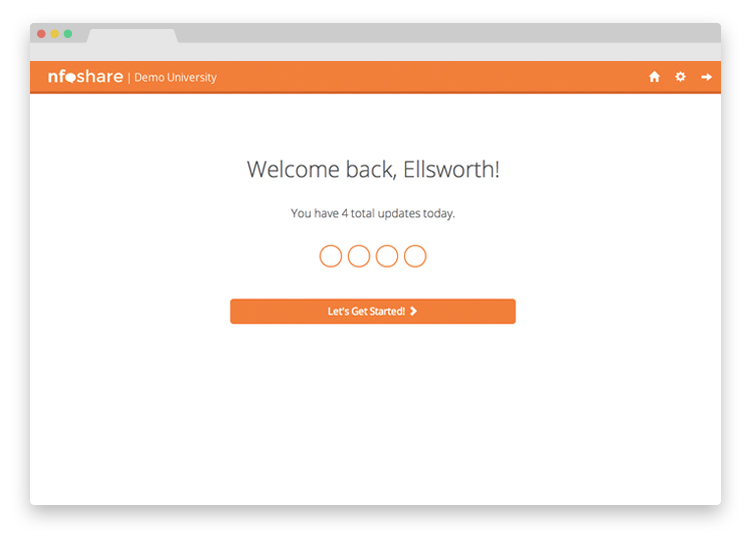 And so, a simple 4-prompt survey was developed in AngularJS so that the user could glide through with only a couple of taps and only once per day. Professors are able to add their own questions into a group flow and special, more whimsical questions are also thrown in periodically. At the end of the sequence, a summary page is shown that connects their responses to their peers.
Survey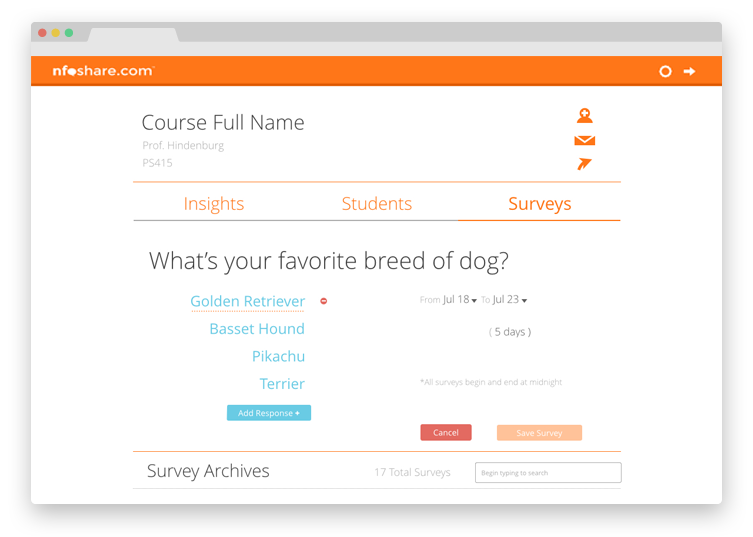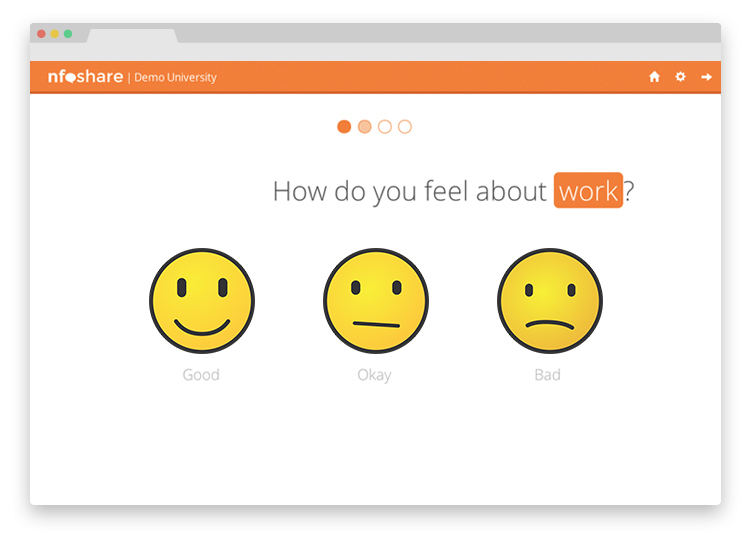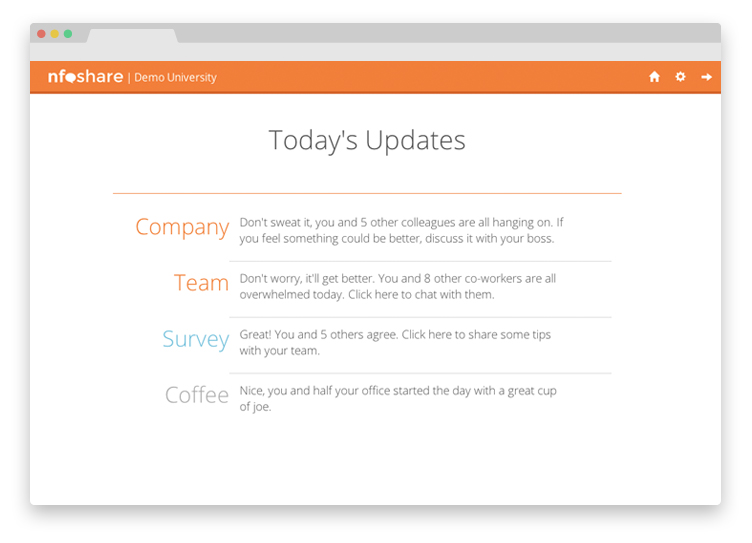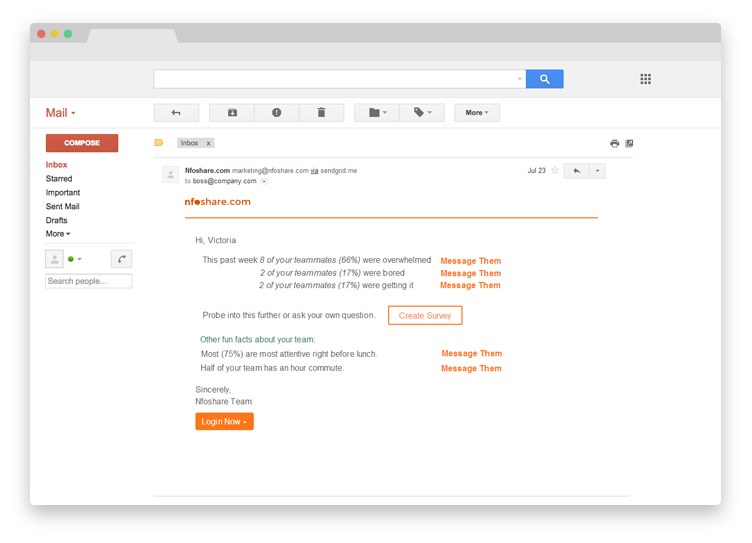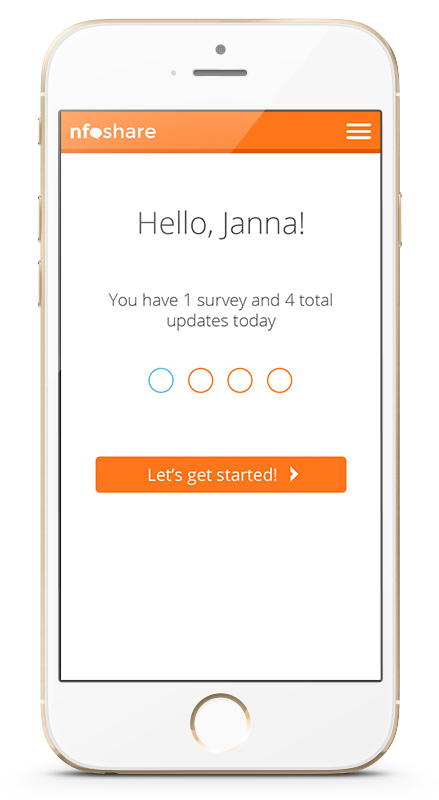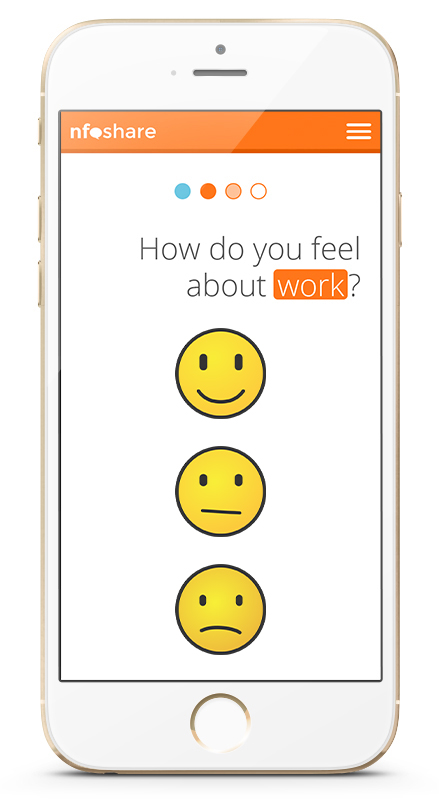 This move to focus on mobile and put all user attention on the primary goals of the company and application led to a large increase in engagement—over 50%! Follow up interviews with users, including both students and professors, also showed that removing the excess allowed them to gain more from the app themselves. Though several admitted the messages felt almost elementary, they appreciated the clearer message they received and were beginning to become more aware of what led to these patterns.